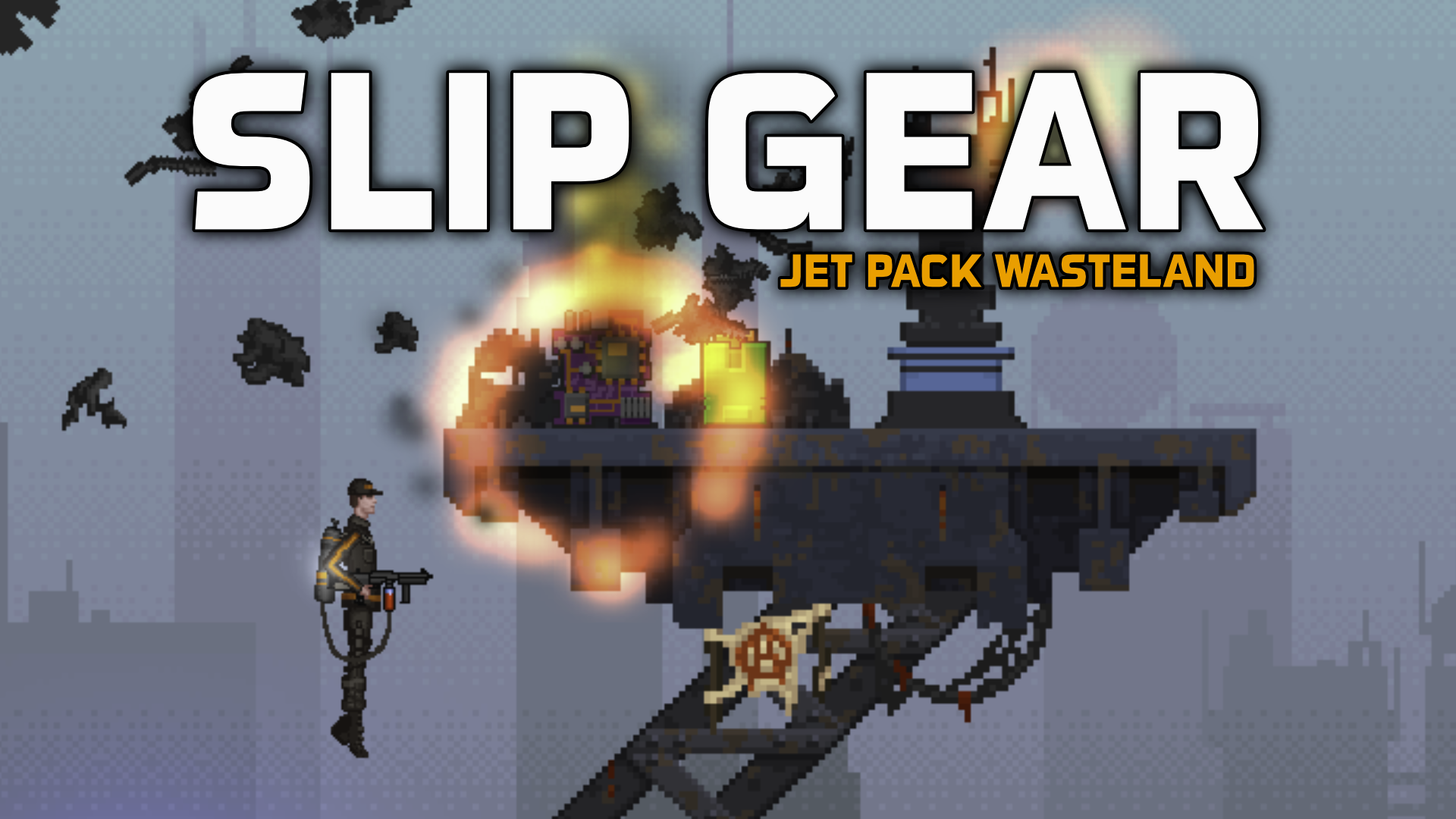 Slip Gear: An Action Platform Game
Slip Gear: New play mode added
---
Slip Gear: Jet Pack Wasteland
Slip Gear now has two different play modes. A platform mode that has it's own set of unique hand made platformer levels with new traps, new platform types, and elevators. It also has a roguelike jetpack mode that procedurally generates levels.

Added new platform play mode.
Platform mode contains new traps, elevators, moving platforms, and jump/fall through platforms.
Jet pack mode features random level generation.
Get Slip Gear: An Action Platform Game