Edge Of Dead
Shop And Item Info: Devlog 2
---
The number of items in Edge Of Dead is growing constantly. There are now close to 100 weapon items and dozens of passive and single use items.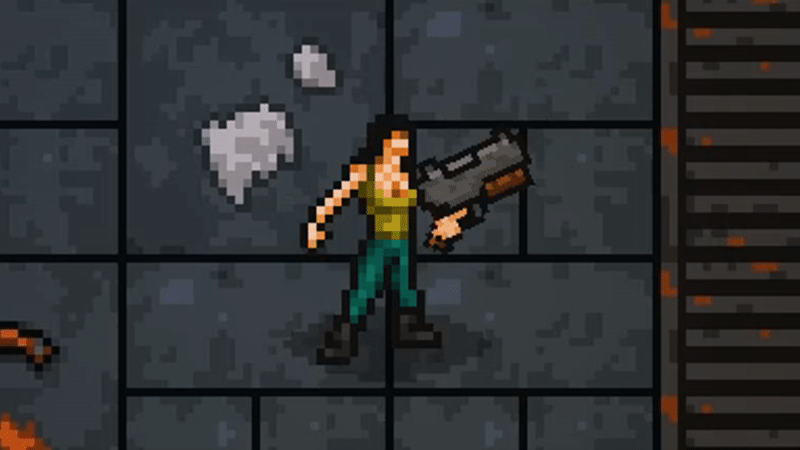 Added a shop room to the random level generator. Levels will now be created with a shop placed somewhere in them. Dead enemies will sometimes drop currency. Collect enough cash and head to the shop to purchase some loot.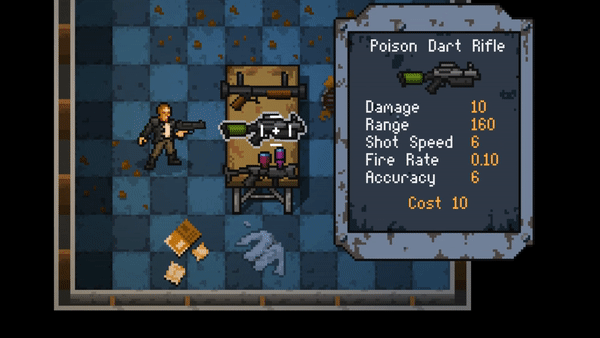 You can now see item stats. Hold shift and hover over any item that you are carrying and a dialog box will appear showing the items attributes. In a shop simply hovering the mouse over the displayed item will reveal the same info as well as the cost. Debating whether or not to allow selling of items.
added randomly placed shop room to levels
added info attribute display dialog
drew and added a new pixel font
new artwork for item dialog box
fixed missing key bug
fixed rooms not connecting properly during level generation
added enemy immobile state for enemy when frozen
added push weights to objects
added stunned effect to enemies